August 2, 2016
About the author : Ben Martin is a research and business development associate at Thera Rising Intenational. He also delivers seminars and oversees digital development.
Hospital Dialysis Unit
Presenting Problem
The VP of a hospital division asked Anna Maravelas of Thera Rising to resolve a conflict on the dialysis unit. The conflict centered on the three leaders of the unit: the head nurse, the assistant head nurse, and the supervisor of the technicians. Because the conflict compromised patient safety, the VP decided that without a quick turnaround, she would be forced to close the unit and ask the medical staff to take their patients to another facility.
Fact-Finding and Actions
Thera Rising interviewed the three leaders privately and discovered that each one felt that they had the majority of staff approval and support. With the three leaders' permission, Thera Rising conducted confidential surveys to assess the actual reactions of the employees.
After the surveys were returned and combined, the leaders were called together and given the results. The leadership team was taken aback by the extremely critical nature of the staff comments, which were aimed equally at all three leaders for compromising patient safety and abandoning their leadership responsibilities in order to carry out personal vendettas.
The leaders' efforts to salvage their careers at the expense of the other two had clearly failed. The team was easily convinced that the only way they could save their reputations was to adopt a best-practice model of hospital care. Tother, the leaders created covenants to govern future behavior, particularly regarding their joint leadership roles.
At a later date, the entire dialysis staff (nurses and technicians) was taken offsite for team building and an opportunity to repair negative group norms that had arisen during the leadership conflict. The leadership agreements held for three years until two leaders left for positions at other facilities. Currently the unit continues its critical role in comprehensive patient care.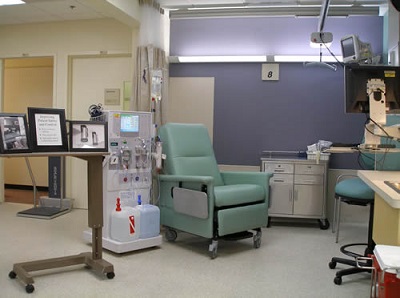 Outcome
Rather than having to close, the dialysis unit regained its professional standards, and continues to contribute millions of dollars to the operating budget.
Cost: Approximately $18,000
Return, year one: $2.5 million